Trading company
with Japanese roots
Ryosho Europe GmbH was established in Frankfurt on the Main, Germany, in 2021 as the first European subsidiary of Ryoden Corporation. It is also an affiliate of Mitsubishi Electric Corporation, one of the largest distributors in Japan.
As of 2020 Ryosho Europe employs six amazing staff members, who will make sure that your orders will arrive without hassle and in time, as well as support you in German, English and Japanese during the process.
With our warehouse located in Germany we can deliver products to all European countries easily.
Currently our product focus is on semiconductors, device, industrial and RFID products. As a trading company, we not only sell existing products but also offer new solutions that improve your workflow.
As part of Ryoden Corporation's company network, we have access to offices in Japan, East Asia, Southeast Asia and the U.S.A. We are taking advantage of this network to provide you with products of companies all over the world.
Of course you can also reach out to us if you are interested in introducing your product in regions outside of Europe.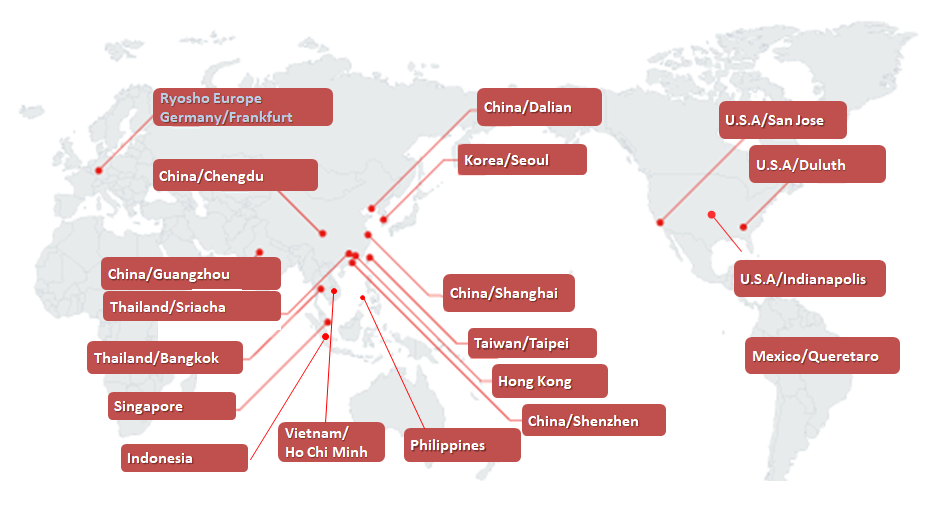 World-wide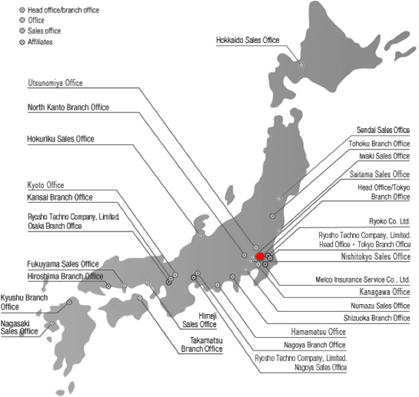 Japan