AsReader Gun Type
Long Range ASR-R250G
Ready to use by just placing a smartphone on it.
No more Bluetooth "pairing" time wasted.
AsTagFinder Position tracking Application
Able to pinpoint the location of a tag
It is possible to measure the distance the direction to the tag accurately.
It displays horizontal and vertical distance, direction and exact position.
Conventional tag search technology was not good at detecting tag position at long distances,
But AsTagFinder does not lose sight of the tag's position, even at long distances.
AsTagFinder can search, map and locate multiple tags at the same time.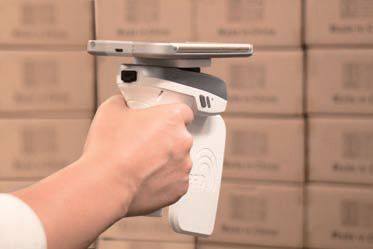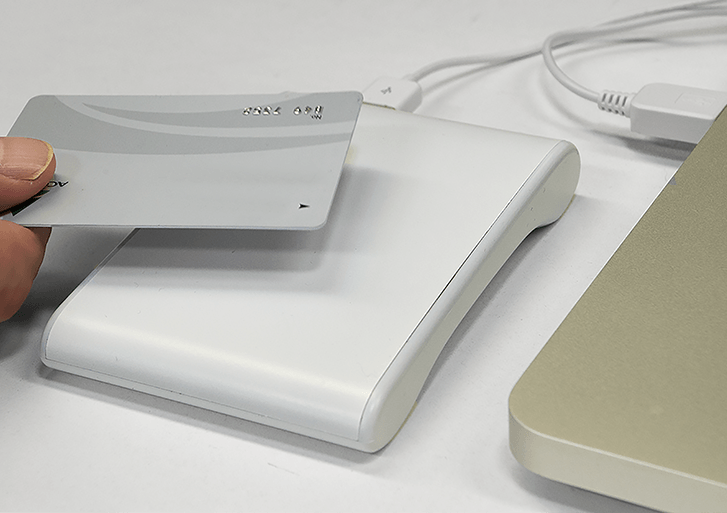 AsReader Desktop Type
Easy to connect to a PC and/or smartphone via USB.
It can be used to enter data into Excel, Notes and web-based data processing just as if coming from a keyboard.
AsReader SLED/Modular DOCK Type COMBO
This single device is capable of reading/writing RFID and scanning 1D/2D barcodes.
AsReader SLED/Modular DOCK Type
This single sled/dock can fit all iOS devices from iPhone 5/5s/SE to 6/6s/6 Plus/ 6s Plus to the 7/7Plus, up to and including the iPad mini 1/2/3 and iPad Air2 and the Pro 9.7. Simply change the outer case to use this single sled with all of these devices.
Barcode RFID AsReader
Business improvements with iPhone®, iPad® & iPod touch®
Just attach AsReader® to an iPhone®, iPad®/iPod touch® and the combination becomes a powerful handheld-terminal that can still utilize all of the functionality of the smart device.
A growing track record internationally
Download PDFs: