RFID products
Ryosho offers a wide range of RFID products to meet your needs.
What is RFID?
Radio-frequency identification
RFID is a way to store and read data from a tag over a range of up to 60 meters.
To use RFID you need a reader/writer device and an RFID tag. You can also use a printer to encode and print the tag simultaneously.
An RFID tag consists of a tiny radio transponder; a radio receiver and transmitter and is activated through an electromagnetic field created by the reader device.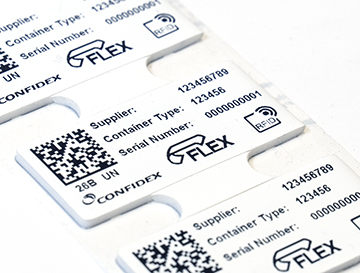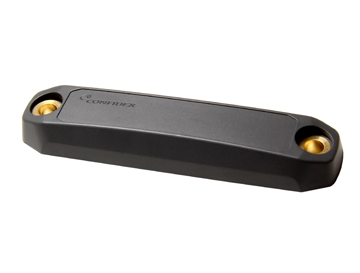 Use cases
Inventory, transport and more
Do you need to track parcels or items?
Do you want to make stock taking easier and faster?
Do you need to store production date and location for your products?
Then RFID is the perfect solution for you!
Tag types
Different types for your uses cases
RFID labels combine multiple characteristics to provide the perfect result for your environment.
On + off metal
The surface of the object has a big impact on the read range of the tag, as the antenna of the RFID tag is optimized for metal or paper and plastic surfaces.
Check your required read range and which surface you will attach the tag to.
Soft + hard
Need a cost efficient, printable and flexible RFID tag? Ask for a soft tag!
Need a rugged, sturdy, water and dust proof multi use RFID tag? Ask for a hard tag!
Active + passive
Passive RFID labels do not use a battery and are activated solely by the electromagnetic field created by the RFID reader/writer.
If you need to read the RFID label from up to 60 meters distance, you need to use an active RFID tag, which uses an integrated battery to increase its read range.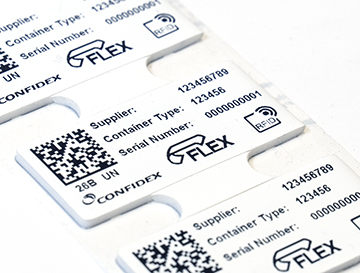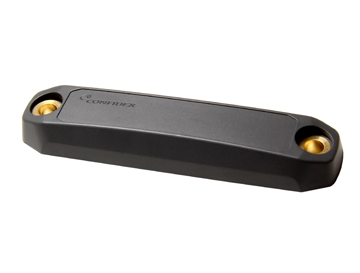 Printers
Fit to your requirements
RFID printers will simultaneously encode and print your soft RFID tags. They can also cut and collect the labels in a tray, so the tag is ready to use right after printing.
Reader/Writer
Stationary, mobile, long and short range
Will you use a stationary PC in the office or do you need the reader/writer that can scan every shelf in the warehouse and send data to your server?
We offer devices compatible with several computer and mobile phone operation systems with read ranges fitting your work environment!
Your contact
Support, consulting, quotations
Do not hesitate to reach out to us!
We will assist finding the perfect RFID tags and devices for your use case.
Your contact for RFID products is
Mr. Jan Openkowski
Email: Jan@ryosho.eu
Phone: (+49)69-7958390-13
Contact us
// Company
Hynt
// Product
Product name
// Info
Turn an iPhone®, iPad®, and iPod touch® into an Advanced Barcode Scanner while allowing continued use of all iOS® features. AsReader® functions as a low-cost handheld terminal with even more advanced functions.
Read more
// Company
Taica
// Product
Product name
// Info
Turn an iPhone®, iPad®, and iPod touch® into an Advanced Barcode Scanner while allowing continued use of all iOS® features. AsReader® functions as a low-cost handheld terminal with even more advanced functions.
Read more
// Company
Sumida
// Product
Product name
// Info
Turn an iPhone®, iPad®, and iPod touch® into an Advanced Barcode Scanner while allowing continued use of all iOS® features. AsReader® functions as a low-cost handheld terminal with even more advanced functions.
Read more