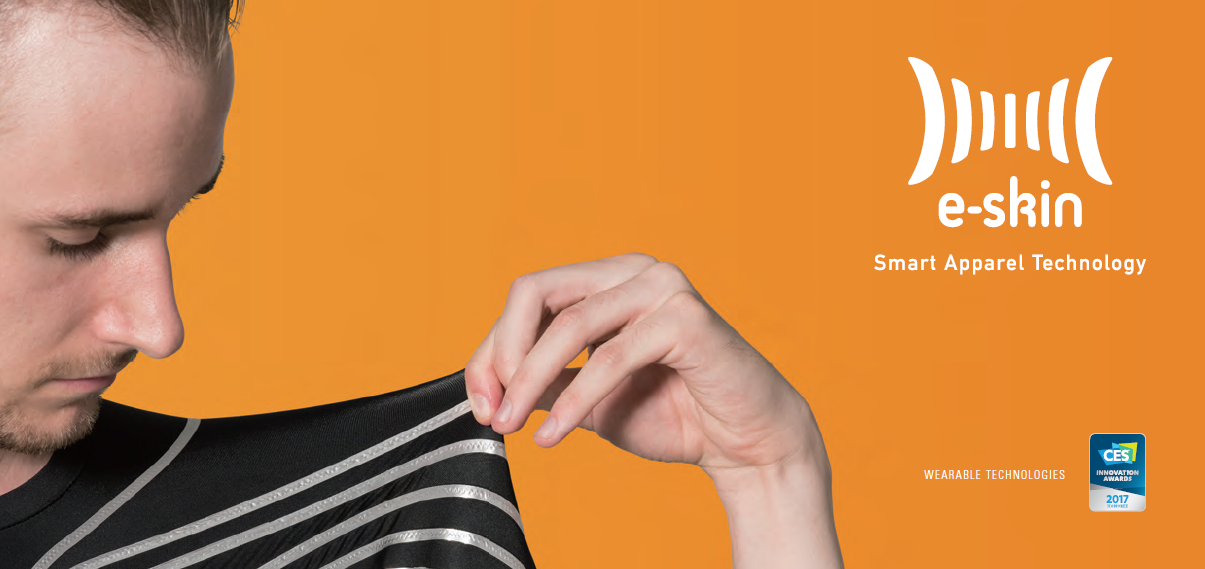 With you, anytime, anywhere
Xenoma's e-skin is the next generation smart shirt enabling new motion and gesture tracking experiences, from virtual reality games to personalized fitness and healthcare.
Through its launch, Xenoma aims to revolutionize wearable electronic clothing and apparel.
Gaming
Control a game character using your whole body.
Sports / Fitness
Improve your form for a variety of sports and activities.
Healthcare
Monitor your respiration and condition during sleep.
e-skin SDK
The e-skin Software Development Kit (SDK) supports app development on both Windows and Android devices using the Unity game development engine. Also included in the Developer's Kit are sample APIs for common movements and gestures like running, jumping, punching, etc.
e-skin Shirt
Xenoma uniquely combines functionality and
usability in a 14-sensor smart shirt that can
monitor the user's motion while remaining comfortable,
durable and machine washable. The functionality
of the shirt is essentially hidden on the outer
surface and well insulated against perspiration,
the shirt can be worn like a regular shirt with
added convenience of a full-front zipper.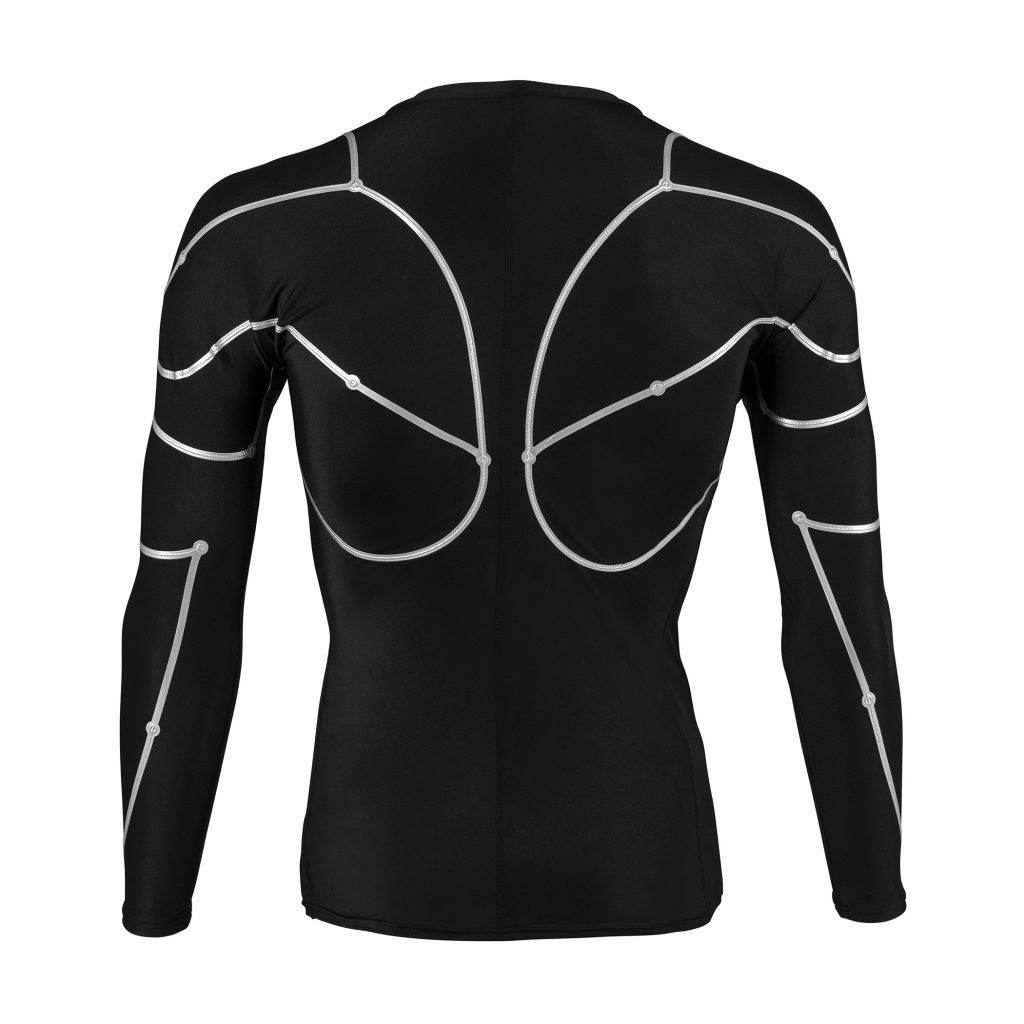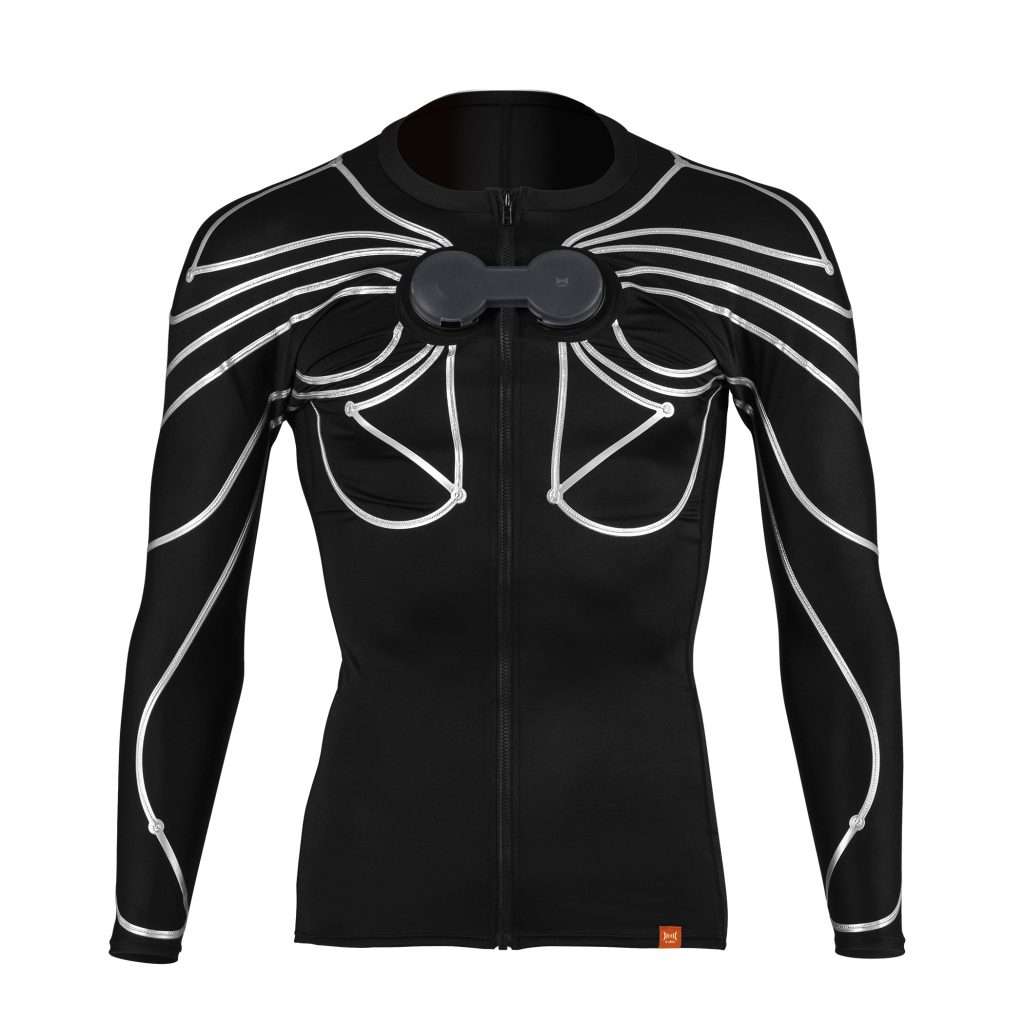 | | |
| --- | --- |
| Size | XS S M L XL XXL |
| Type | Men's and Women's |
| Composition | 80% polyester, 20% spandex |
| Washable | More than 100 wash cycles based on ISO 6330 4N-A standards |
| Durable | More than 10,000 stretches at a 50% strain rate |
| Comfortable | Fits and feels like a typical compression shirt |
e-skin Hub
e-skin Hub, a centralized controller on the shirt,
transmits information to a smartphone, tablet,
laptop or PC via Bluetooth. Simply attached and
detached near the chest, and automatically
powered on at the moment of attachment.
| | |
| --- | --- |
| Type | Bluetooth v2.1 |
| Frame rate | 60fps |
| Accelerometer | 3 Axis |
| Gyro sensor | 3 Axis |
| Re-charging | Micro USB port |
| Battery life | 4 Hours |
Xenoma is the first company to develop Printed Circuit Fabric (PCF)
PCF created by Xenoma's unique materials and manufacturing processes can have stretchable
wires and sensors integrated onto traditional textiles. Together, this enables e-skin wearable
circuits to withstand high-strain rates when subjected to the user's repeated and extreme
movements including putting on and taking off the apparel. PCF can also integrate devices
such as temperature sensors, accelerometer, ECG, EMG and SpO2 sensors as well as haptics and
actuators into one shirt.
e-skin becomes a platform of connected society
As a platform for the new era of connectedness, e-skin can be applied not only to closed applications such as unobtrusively monitoring of infants and the elderly and safety management for workers, but also to new applications such as preventive medical treatment using big data.